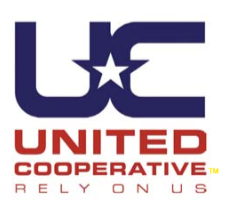 Below is a copy of the letter we sent out back in April explaining our relationship with United Cooperative. If you have any questions or concerns please feel free to give us a call.
To Our Valued Customers:
After careful consideration, WS Ag has decided to team up with a highly respected and large Ag retailer headquartered in Beaver Dam. This will allow for better service, quicker responses and turn around for you, our customer.
WS Ag has entered into a management agreement with United Cooperative. They are a valued and well-respected company headquartered in Beaver Dam, WI. Besides being in the fertilizer business, they also handle feed, grain, and energy. They are also owners of three ethanol plants. The closest ethanol plant to this location is in Dyersville, Iowa. After weighing all the pros and cons, this agreement will make WS Ag a stronger retail center to service all of your needs. The synergies of both companies will make your  experience and service  second to none.
There will be some changes but you will still work with the same agronomy staff and receive the same service you have come to expect. We have outsourced out accounting to them as well, other than that very little will change in this regard. We have just forged a stronger team to service you with all your agronomy needs. This management agreement will make us a stronger company in this competitive marketplace. We want to be your partner and supply all your agricultural needs. Now we can move forward with more expanded products and services.
As we move forward, we will keep you informed on all changes and introduce you to new personnel. As always, should you have any questions or concerns, please don't hesitate to contact me.
Sincerely,
Kent Ganske