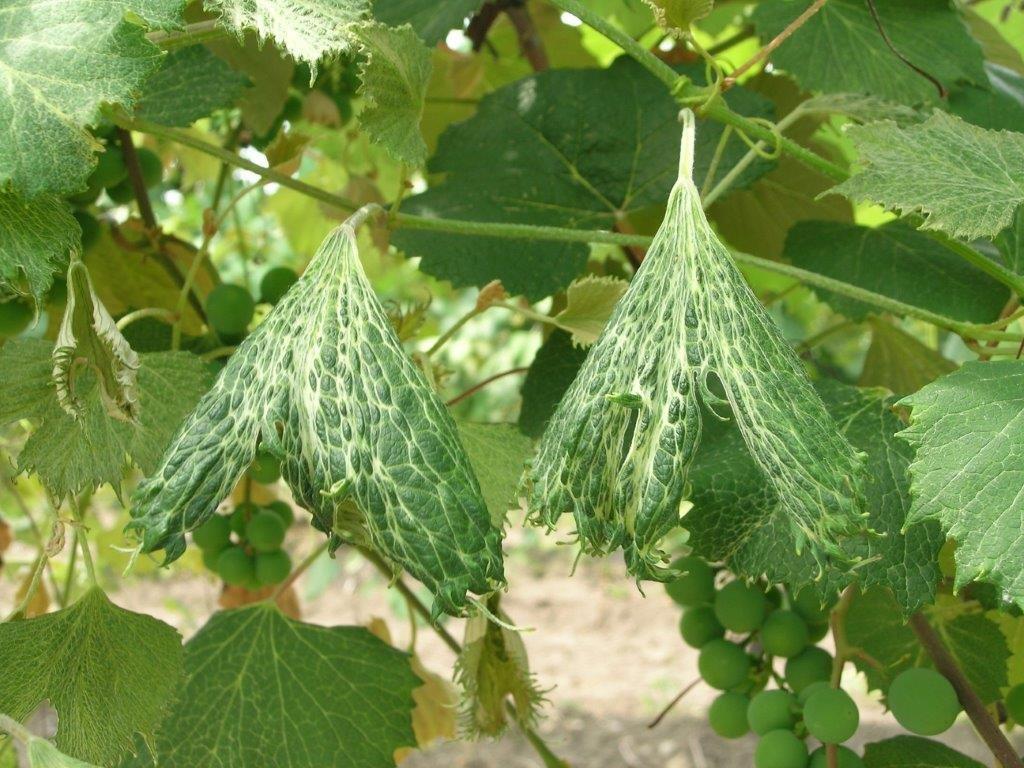 In southwest Wisconsin, acreage of new and existing, high-value horticultural crops (such as wine grapes) has been increasing in areas traditionally planted with agronomic, forestry, pasture or other crops. The introduction and expansion of these new commercial grape crops into traditionally-planted areas require that growers evaluate their neighbors more established crop production practices to ensure that all crops in an area can be produced   without conflict.
In particular, drift from adjacent areas can pose a major threat to the growth and success of commercial grape production. When applied nearby, some chemicals can cause significant injury to grapevines.
To help counter this threat, there are some things growers can do:
Know the chemicals that are harmful to grape production and the symptoms of injury.
Know how to protect your planting from chemical drift.
Keep in contact with your neighbors for crops adjacent to your land.
Inform your Agronomist on any possible land that may be affected with application.