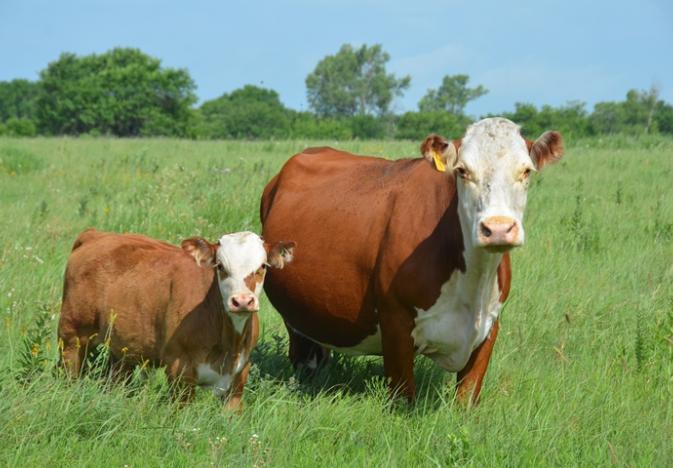 Body condition scoring at time of calving has the greatest impact on subsequent rebreeding performance.  For a cow to maintain a 365 day calving interval, she must breed back by 82 days after she calves.  On average cows that calve in a body score of less than 4 (on a 1-10 scale) have difficulty showing their first heat by 80 days post calving.  However, cows that calve in a body score of 5 or 6 tend to exhibit heats by 55 days after calving and thus have a much better chance of achieving a 365 day calving interval.
Another by-product of calving thinner cows is the effect it has on their calves.  Calves from thinner cows are typically weaker at birth and slower to nurse the first milk (colostrum).  Also, these cows produce, both, less colostrum and lower quality colostrum than cows with proper body condition.  These facts lead to lower immunoglobulin levels in these newborns, impairing their ability to overcome early calf hood disease challenges.
At WS Ag Center, we have several economical and simple to use products, from tubs to complete feeds, that will help your brood cows increase and maintain a proper body condition score at calving.
On a side note we have several new show feed products added to our line up from Vita Ferm, Show Rite, Purina and Kent Nutrition Group to help you to the backdrop this upcoming show season.
Also, a shout out to Marda Angus and Cobblestone Farms for their recent success at the National Western Stock Show in Denver.  Your hard work and effort doesn't go unnoticed.
– Doug Fish