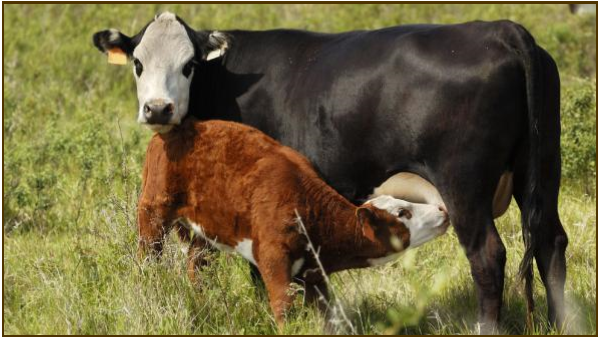 We've obviously seen our fair share of rain this late summer/early fall season resulting in good late season grass growth for our grazing livestock. This should extend the grazing season, which can't help but improve the bottom line of our heifer raisers who graze, rotational dairy grazers, and our cow calf producers.
Regardless of the length of the grazing season, spring born calves in a cow calf operation will be weaned sometime in the near future. The success of this process lies heavily on what protocol you used as far as a vaccination program and how quickly these calves start on feed. You should, most definitely, work with your veterinarian to devise a vaccination program that fits your specific operation. When it comes to starting them on feed, the faster they start on it, the likelihood of treating sick calves is greatly reduced. If you have been creep feeding these calves, this process should be very easy because they have seen and consumed feed before so the only stress they will experience is the separation from momma. Those who haven't been creep fed will experience more stress because instead of eating feed, they tend to do nothing but bawl and walk the fences because when the feed is distributed they tend to ignore it not knowing what it is.
That is why we at WS Ag Center have developed, perhaps, the most highly palatable starter feed for freshly weaned calves there is, currently, on the market. It's a 14% crude protein, textured and blended with a high level of digestible fiber, to expand and help develop rumen function and thus start them out with good eating habits. Plus, the flavoring agents in this feed have a distinct aroma which draws calves to the feed bunk. It's called WS Weanling feed. So to get all your freshly weaned calves off to a fast and healthy start, come and see us about WS Weanling feed.
Doug Fish, Livestock Consultant, WS Ag Center