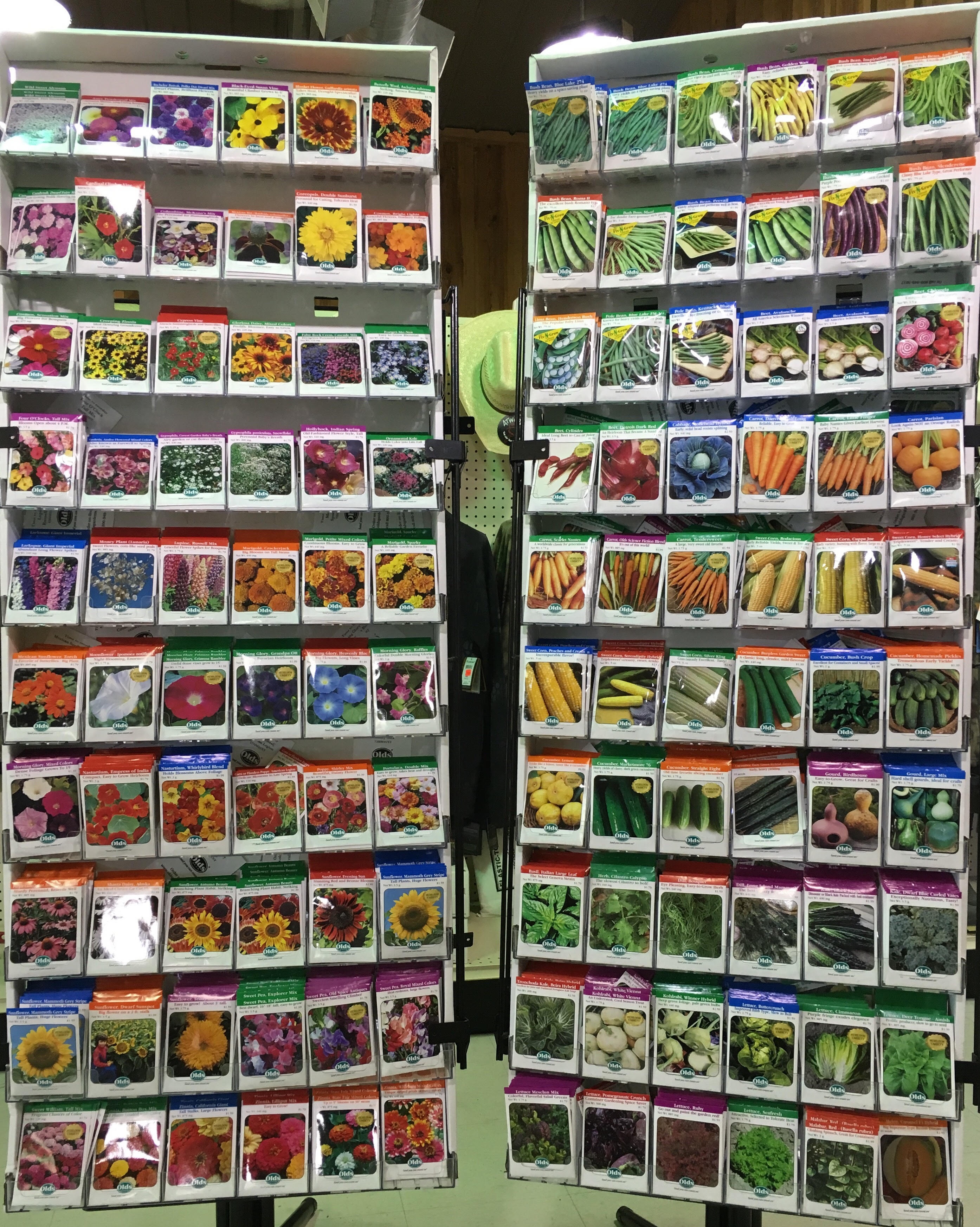 It's time to stock up on Garden  supplies and seeds. We have the full line of "Olds" brand seed and will be getting in Northrup King seeds soon too!  We have garden supplies – trowels, hoses, gloves, weed killer and much more! Hanging baskets will be arriving in May – just in time for Mother's Day!  We also have some great sprays to rid your home of pesky Box Elder Bugs, Asian Lady Beetles and more!
Did you know that we sell lawn seed in 5, 20, 25 and 50 pound bags?  We have many types and mixes of seed available. Only need a baggy full? That's ok! We sell seed by the pound too!
P.S. Potatoes and Onion sets have arrived!
You can buy your potatoes and onions by the pound.