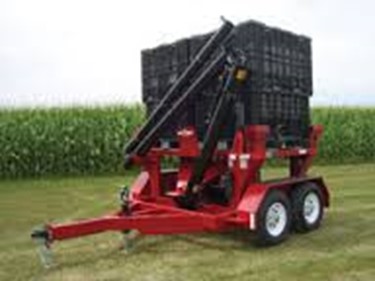 We are excited to offer a new service to our customers, custom treated NK Soybeans. With the recent addition of our new state of the art USC seed treating system, we have the ability to apply Cruiser Max Vibrance + Optimize Inoculant, and deliver to your farm ready to load the planter.
Research on Soybean Seed Treatment Return on Investment
Madison, WI, May 27, 2014 — Earlier soybean planting coupled with increasing seed costs and higher commodity prices have led to a surge in the number of acres planted with seed treatments. Since 2008, research has been conducted in trials throughout Wisconsin to examine if seed treatments are economically viable for soybean production. "Our study found differences in yield, profitability and economic risk due to seed treatment and seeding rate," says Shawn Conley, Soybean and Wheat Extension Specialist. "Growers should account for their expected grain sale price and seed treatment use when determining their seeding rate and addition ally, the components of the seed treatment should be considered. They need to assess the economic risk and profitability of seed treatments and seeding rates, including calculating economically optimal seeding rate (EOSR) for each seed treatment."
ApronMaxx RFC and CruiserMaxx (Syngenta Crop Protection) seed treatments were used to achieve these objectives because they differ in their components and relative cost per unit. This study was conducted in 2012 and 2013 at nine Wisconsin locations. All locations were planted in 15 inch rows within the first 3 weeks of May.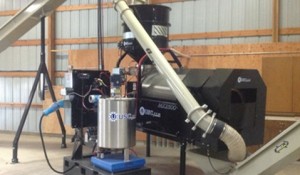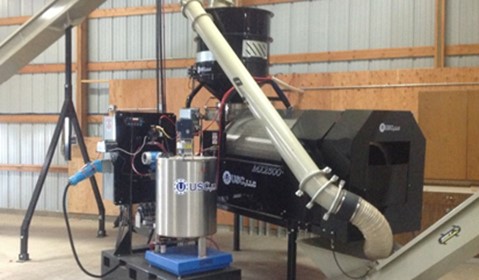 Researchers found that reducing seeding rates when using no seed treatment or a fungicide only seed treatment (ApronMaxx) may be too risky and provided minimal profit gains. In contrast, the study also showed that a fungicide/insecticide seed treatment (CruiserMaxx) reduced economic risk and increased profit across an array of environments, seeding rates (80,000–140,000 seeds/a), and grain sale prices ($9/bu and $12/bu). Furthermore, to realize the lowest risk and highest profit increase with CruiserMaxx, producers should consider lowering their seeding rates to the EOSR according to their expected grain sale price. The EOSR for CruiserMaxx ranged from 94,000 to 101,000 seeds/a and was on average, 16% (18,000 seeds/a) less than ApronMaxx and the UTC across grain sale prices of $9/bu and $12/bu. "It is important to examine these responses across a variety of soybean commodity prices and we started by examining $6, $9 and $12/bu. soybeans," says Conley. "Using the different cost-price structures, we quantified the probability of breaking even based on the percentage increase or decrease in yield with the use of a seed treatment compared to the untreated control." For more information on this research, visit www.coolbean.info/library/documents/SoybeanTreatmentRisk_2014_FINAL.pdf